Composer and conductor William Blank was born in Montreux in 1957. He is currently in charge for contemporary music at Lausanne's High School of Music, where he conducts the Contemporary Ensemble and teaches composition and analysis.
His works are performed in concert halls such as the Victoria Hall in Geneva, the KKL in Lucerne, the Zurich Tonhalle, the Paris Philharmonie, the Wigmore Hall in London, the Leipzig Gewandhaus, the Vienna Musikverein, the Salzburg Festpielhaus, the Lincoln Center in New York, the St Petersburg's Marinsky Concert Hall and Philharmonic and the Suntory Hall in Tokyo, with conductors such as Kasuyoshi Akiyama, Jean Deroyer, Dennis Russell Davies, Armin Jordan, Heinz Holliger, Fabio Luisi, Zsolt Nagy, Pascal Rophé, Pinchas Steinberg and Antony Wit and appears on many CD magnificently received by critics. As conductor, he has collaborated with many internationally renowned artists and ensembles.
As composer, he has given master classes in main European capitals, as well as in Japan, St Petersburg, Shanghai or at the Juilliard School of Music. Since 2006 he leads the Lemanic Modern Ensemble.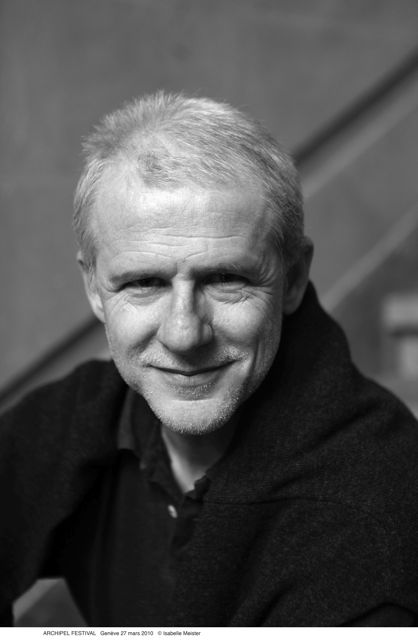 William Blank, compositeur et chef d'orchestre, est né à Montreux en 1957. Il enseigne la composition et l'analyse à la Haute Ecole de Musique de Lausanne et y dirige l'Ensemble Contemporain.
Ses oeuvres sont jouées dans des salles comme le Victoria Hall de Genève, le KKL de Lucerne, la Tonhalle de Zürich, la Philharmonie de Paris, le Wigmore Hall de Londres, le Jacqueline du Pré Music Building d'Oxford, le Gewandhaus de Leipzig, le Musikverein de Vienne, le Festpielhaus de Salzburg, le Lincoln Center de New-York, la Philharmonie et le Mariinsky Concert Hall de St Petersburg ou le Suntory Hall de Tokyo sous la direction de chefs comme Kasuyoshi Akiyama, Jean Deroyer, Dennis Russell Davies, Armin Jordan, Fabio Luisi, Zsolt Nagy, Pinchas Steinberg, Antony Wit ou Heinz Holliger. Elles figurent pour la plupart sur de nombreux CD magnifiquement accueillis par la critique. Il a donné des masterclass dans de nombreuses capitales européennes ainsi qu'au Japon, aux USA, à St Petersburg, à Shanghai ou encore à la Juilliard School of Music de New York.
Depuis 2006 il est directeur artistique et musical du Lemanic Modern Ensemble tout en collaborant aussi avec des ensembles et orchestres de réputation internationale.